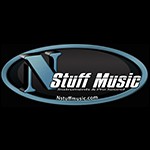 Up-Lighting Package 3



***All necessary cables are included. As always, we will provide you with step-by-step instructions to set up your rental gear. We can even color-code and draw you a diagram to help you out. Our goal is to make this the easiest part of your special event!

Also, keep in mind that the equipment shown is a suggestion based on our experiences, and is subject to change based on availability. If there are any changes or additions you would like to make, we will be happy to accommodate.


Up-Lighting Package 3 consists of 8 Chauvet Freedom Par Quad5 Pars. The Freedom Par Quad-5 pairs the familiar Freedom Par form with high-power quad-color LEDs. Five, 5-watt RGBA quad-color LEDs produce vivid, saturated colors and nearly eliminate multicolored shadows.
---
Up-Lighting Package 3 Includes:

Lights
Chauvet EZ Wedge Tri (Set of 8)
Build to suit!
Mix and Match, or add any number of fixtures to make your own custom creation!
Customer Reviews