Guitar Service Department - at N Stuff Music
N Stuff Music has been the premier guitar repair shop in the Pittsburgh area since 1979. With over 60 years of combined experience working on all manner of stringed instruments, you can trust our expert luthiers, Tom Krebs, Elliot Swauger and Mica to provide you with the finest quality guitar service available in the region. From international touring acts to weekend warriors, we provide a full range of guitar repair services for every musician. We fully understand the needs of the working musician, and as such we strive every day to provide our clients with top quality work in a timely fashion. We are an Authorized Warrantee Service Center for all the major guitar brands including Fender, Martin, Gibson, Taylor, and others.
Guitar Service - Basic Price List

Setup (Electric, Acoustic and Bass) -

$50

Setup (7, 8 and 12-String)-

$60

Setup (Rickenbacker 12 String) -

$75

Setup (Locking Tremolo Floyd Style) -

$60

Setup (Evertune | Tronical | Auto-Tune) -

$65

Pickup Install (Solid Body) -

$30

Pickup Install (Telecaster Bridge) -

$35

Potentiometer Install (Solid Body) -

$30

Nut Shim and Re-Cut -

$30
Luthiers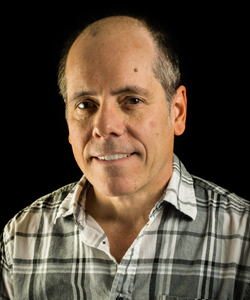 Tom Krebs - Luthier
I picked up a guitar at my friend's house in Pittsburgh 1972. I started playing and never looked back. Lessons, sessions, and bands followed. Along with modifying and making guitars. The hook was set and the move to Los Angeles in 1984 was a big dream realized. The pursuit for all things guitar and music was insatiable. Repairing and restoring guitars was natural obsession that paired well with constant gigging schedule nationwide, and in other countries. Loads of repair work and training with several master luthiers allowed me to open my own busy shop in LA. That brought loyal clients, friends, and recognition. In 2012, the call home to Pittsburgh area was answered. I truly care about my clients, and their instruments. A proud member of the Guild of American Luthiers since 2001. Please come visit me at N Stuff Music.
---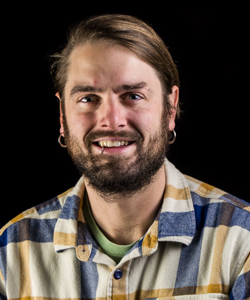 Elliot Swauger - Luthier
A graduate of the Atlanta Guitar Works school of guitar building and repair, Elliot has been working on guitars since 2014. After completing his curriculum in Georgia, Elliot returned to Pittsburgh where he worked for John Page Classic performing final set-ups and acting as quality control technician. Elliot has also done guitar work in performance settings.
In the summer of 2016 Elliot worked as luthier for The Lion, a one-man musical written/performed by Benjamin Scheuer and presented at the City Theater. Although Elliot has experience in guitar design and construction his passion lies in guitar repair. According to him, "There is no better feeling in the world than watching a musician perform, knowing that you helped make their instrument play and sound better."
When he's not working on guitars you can find him playing music with his friends or fielding ground balls in his recreational baseball league.
¿Hablas Espanol? Elliot does! And if you'd feel more comfortable discussing guitar service or sales in Spanish, don't hesitate to ask.
Guitar Care And Feeding
Please take a few moments to read the following information so that you can keep your guitar looking, playing, and sounding like new for years to come.
Keeping A Clean Guitar
Remember to wipe the guitar down with a clean rag each time you play. This will keep dirt, sweat, and body oils from building up and affecting the finish of your instrument. Cleaning with guitar polish every so often is a good idea as well, but you don't need to go overboard with it. Strings should be replaced with some regularity as metal fatigue and corrosion will affect the sound, playability, and intonation of your guitar. Not to mention that old strings are just gross.
Humidity Is A Cruel Mistress
Think of wood being like a sponge; it gives off and takes in moisture relative to its environment. Guitar manufacturers often dry their wood to optimum moisture content, usually around 6-8%, and the factories are kept at around 45% relative humidity. However, because wood is an organic and dynamic material, it will continue to react to changes in the environment where it is kept throughout the life of the guitar. Humidity can greatly affect your instrument, especially acoustic guitars. Low humidity, such as in the winter months when we start to turn on our forced air heating, can cause such symptoms as sharp fret edges, flattening of the top causing fret buzz, and potentially cracks in the wood, especially the top. Damage due to a guitar drying out will not be covered under the manufacturer's warranty, so we suggest storing the instrument in its case with a humidifier to prevent such a catastrophe. We sell several varieties of humidifiers that can fit any budget. Too much humidity can cause swelling and high action, although this is generally a less destructive problem than too little humidity. If you have any questions on this topic, feel free to give us a call and talk to one of our luthiers!
Hot And Cold
Cold weather can damage the guitar due to the fact that the lacquer and wood expand and contract at different rates. If your guitar gets cold, it can crack or "check" the finish. This will not damage the structure of the guitar; however, it will result in a costly repair if you cannot stand the unsightly look of cracks in your finish. Again, this is not covered under warranty. It's a good idea when moving from a cold area to a warm area to leave your guitar in its case until it gets to room temperature. Intense heat, such as in the trunk of a car, can soften glue and cause major structural damage. You wouldn't leave ice cream in the trunk of your car, would you?
A Stitch In Time..
If left unchecked, small problems can quickly become large ones. A small crack becomes a long one; a bridge that starts to lift will eventually come off and could take part of the top with it. If something about your guitar concerns you, please bring it in to one of our highly trained luthiers for an assessment. Catching a problem in the beginning can save you money in the long run.
When In Doubt, Talk To The Pros!
Inadequate guitar maintenance will result in a guitar that is hard to play. Guitars that are hard to play will not get played. The thought of guitars not being played makes us sad. We have two highly experienced luthiers working in the store at all times whose goal is to make your musical experience as pain free and enjoyable as possible. All players have different preferences of how they would like their guitar to be set up, so each time we adjust a guitar for our customers, it is custom done each and every time. That's the kind of service we strive to bring to all of our customers. If you see anything on your guitar that concerns you, if the action changes, or if it just plain-old doesn't feel right, bring it in and we'll be happy to help you any way we can!