About N Stuff Music
A family owned and operated business for over 50 years, N Stuff Music has provided musicians, DJs, and producers with the musical instruments and musical equipment they need to write, record, and perform their music. Whether you are down the street in Pittsburgh or across the country in California, you can count on N Stuff Music for the absolute best price and best customer service - Guaranteed!
N Stuff Music has an extensive online inventory of musical instruments and sound equipment for professionals and weekend warriors alike. Our inventory includes both new and used gear, and we have styles and pricing to fit any budget and all musical skill levels. N Stuff's online store is available 24/7 for browsing, comparing and purchasing everything you need.
Business Address
---
N Stuff Music
468 Freeport Road
Pittsburgh, PA 15238

Store Hours
---
Mon. - Tues. - Thurs. |
10 a.m - 8 p.m.
Fri. - Sat. |
10 a.m - 5:30 p.m.
Wed. - Sun. |
CLOSED
---
We Observe the Following Holidays
Thanksgiving | Christmas Eve | Christmas Day | New Year's Eve | New Year's Day | Labor Day | Memorial Day | Fourth of July
---
Meet The Team at N Stuff Music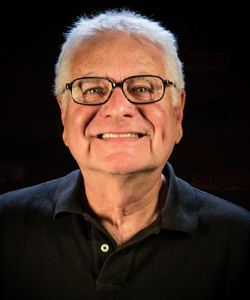 Bob Sarra - President and CEO
The patriarch of the N Stuff family, Bob started then "Pianos n' Stuff" in 1968. Throughout the years Bob has seen it all through the flower power of the 60's on to disco, hair metal, grunge and on into tomorrow. Always keeping a finger on the pulse of the music industry. It is with Bob that the philosophy of "treat everyone who shops in our store like you want to be treated" originated and still lives on today.
Bob is retired from live music, but for decades was an instrumental part of the Pittsburgh music scene with his piano and keyboard playing. Now he focuses his efforts on N Stuff Music both in-store and on the ever expanding nstuffmusic.com.
When he's not in the store (which isn't very often) you can find Bob on the golf course, enjoying some wine or spending time with the grand kids.
---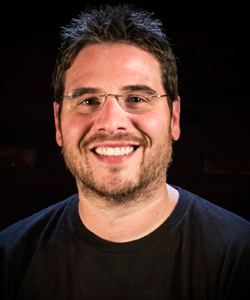 Jason Sarra - Guitar Manager
Jason was born to be in the music business, literally. Being the son of the owner of a well-known local music store put Jason's life on that set course since he was a young child. Jason's dad, Bob was also an accomplished gigging pianist, and his dad's dad was a very well-known clarinet player as well. So, the influences of music are deep in his genes.
He started taking guitar lessons at N Stuff at the ripe age of 7, and he hasn't looked back since. Not only was Jason learning the guitar as a youngster, but his dad was already teaching him the ropes of music retail and customer service without Jason even knowing he was doing so. Jason absorbed it like a sponge. His fate was sealed. Someday, he would side-by-side with his father, keeping the philosophy of N Stuff Music alive and well 47 plus years later. "Treat the customer like you would want to be treated", and Jason has excelled.
Not only does Jason work hard at keeping N Stuff Music on the cutting edge of the music industry, he has kept himself in some of Pittsburgh's top bands over the years playing both bass and guitar. Relax doesn't really exist in Jason's vocabulary.
Jason's friendly face is usually the first thing to greet you when you walk into N Stuff Music. He has a true passion for all things music, especially fretted instruments. Jason has a loyal base of gear junkies that call him daily to get their fix for the latest and greatest gear. His knowledge and experience from 30 plus years in the business and his friendly demeanor are an inspiration to the other employees at N Stuff and he is just getting better with age.
---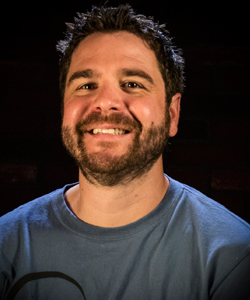 Justin Sarra - Drums, DJ, Lighting, PA, Keyboard and Website Manager
See Above.... Just replace "guitar" with "keyboards and drums".
---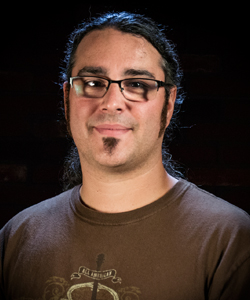 Steve Jackson - Used Department Manager | Guitar Department
Before Steve became an employee here at the shop (when was still called by its original name, Pianos n' Stuff), he was a regular customer here at the shop. Since 1994, Steve had worked in a handful of other independent music shops. He also worked independently in the Pittsburgh area teaching guitar lessons, buying, selling, and doing minor repairs.
Steve also built his reputation as an accomplished musician by performing as a full-time and fill-in guitarist with many of the different local bands here in the Pittsburgh area. From 1998 to 2000, Steve performed full-time on Royal Caribbean Cruise lines as the sole guitarist for the Brooks Paxton Show Band.
Upon his return to Pittsburgh, Steve was offered a full-time position here at N' Stuff Music in October of 2000. He started the Used Department in 2004 which he still manages today. Steve also works the sales floor in our guitar department, performs setups and minor repairs on store stock and customer pieces. Steve also tackles many of the daily tasks instrumental in keeping the N' Stuff Music ship sailing.
Steve is still a practicing guitarist and guitar instructor. However, he spends most of his free time at home with his wife and 2 children these days. Steve's weapons of choice are his Gibson '58 Les Paul VOS Reissue in Bourbon Burst, Gibson Les Paul Special in TV Yellow, Washburn USA MG100 Super-Strat, Bad Cat USA Player Series Cub 15, and Friedman Dirty Shirly O.D. Pedal.
---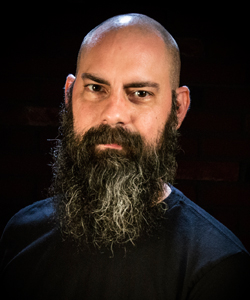 Jim Stamps - Service Department Manager | Rental Department Manager
James Michael Stamps ; baptized on 22 January 1869 – murdered on 30 December 1916 was a Russian peasant, mystic, faith healer and private adviser to the Romanovs. He became an influential figure in Saint Petersburg after August 1915 when Tsar Nicolas II took command of the army at the front.
There is much uncertainty over Stamps' life and the degree of influence he exerted over the Tsar and his government. Accounts are often based on dubious memoirs, hearsay and legend. While his influence and role may have been exaggerated, historians agree that his presence played a significant part in the increasing unpopularity of the Tsar and Alexandra Feodorovna his wife, and the downfall of the Russian Monarchy. Stamps was killed as he was seen by both the left and right to be the root cause of Russia's despair during World War I.
---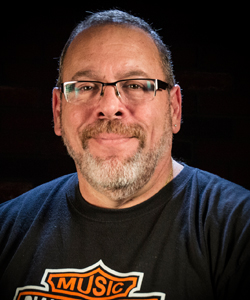 Tony Aiello - Keyboards | Pro Audio | Recording
As far back as I can remember I've been playing a piano. I started at the age of 5, lessons with my Uncle Pete, and at 15 I remember leaving the high school band halftime shows to jump in the car with dad in order to get to a night club gig. I studied at Duquesne University, and jazz / improvisation with Frank Cunimondo (a local jazz pianist). All that history is where my love for technology, keyboards, recording, and live sound turned me on to Pianos N Stuff. PNS was and is the place to go for all of that! It was a natural progression for me to come from a lifelong customer and become a salesman here. And when I'm not here or at a gig, I'm at home with my wife of 34 years.
---
Chris Colditz - Guitar Department
When I was very young I used to frequent record shops on the east coast keeping my lunch money and buying albums. My parents seeing this interest bought me a keyboard which I learned to play rather quickly. I met a few aspiring musicians that asked me to write lyrics, sing and roadie for their band. It went well and I used the money I made, combined it with my lunch money and in the later part of 7th grade bought my first guitar. I continued to write, roadie and set up guitars for bands through the next year. About a year later my mother bought me professional guitar lessons for my birthday. Four months later I was playing in a band with some guys from High School playing graduation ceremonies and parties. When I reached H.S. the guys I used to play with graduated and I continued to study music theory and everything I could about musical instruments. I was always visiting my local instrument shop for the hands on experience and pro tips on how to keep gear in its most excellent working condition. At the end of H.S. I moved to Pittsburgh. I went to as many local shows as I could and continued my studies. I developed lesson programs for that landed me jobs in music stores around the area. Between a consistently full schedule of students and playing guitar in a national touring band I was extremely busy for the next 9 years. When the band split and I finished my last lesson installment with the current students I turned a resume and application into Pianos N Stuff. An opportunity arose and I was hired to help around various areas of the store. Now 9 years later in one of the best music stores in the country, everyday is an exciting opportunity to gain hands on experience with some of the finest gear available as well as help musicians from all over the world shape their sound and break their boundaries.
---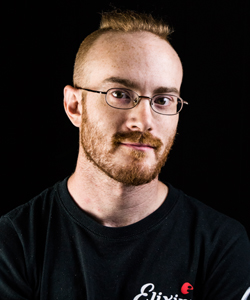 Matt Piermani-Brace - Drum Department
Matt started playing drums at the age of 6. Over the next twenty-plus years, he developed a passion for anything drum related. A self-proclaimed cymbal junkie, there's a very good chance that he has seen, heard, or played on almost every brand that's out there today. He can also be found playing in a couple of local bands, most notably Normal Creatures, in addition to freelancing around the area. His experience as a drum tech has taken him all over the country and has given him the opportunity to tech at many major concerts and music festivals, including Rock on the Range and Carolina Rebellion. Matt has also had the opportunity to organize and host a number of drum clinics over the years, bringing in respected drummers such as Todd Sucherman (Styx), Ray Luzier (Korn), Rich Redmond (Jason Aldean), Casey Grillo (Kamelot/Queensrÿche), and Greyson Nekrutman. His experience as a tech both on the road and in house makes him one of the more sought after experts in the area.
One of his biggest goals at N Stuff Music is to bring the same type of service that the pros receive to the local drummer. Whether its help selecting a new snare drum, or finding the right heads for your sound, he won't stop until absolutely certain that you'll be completely satisfied with your selections. And if you're having trouble with tuning your drums, it's no problem for you to schedule an appointment with him to bring your kit in to make sure he can get it sounding perfect for your style of playing.
---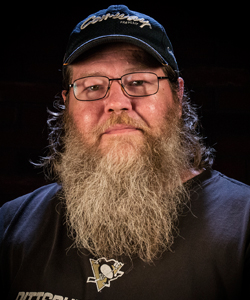 Shawn Madden - Shipping and Receiving Manager
Born in Pittsburgh in 1967, Shawn began his career at N Stuff (then Pianos N' Stuff) in spring of 1990 in the shipping department. It is there that he remains as the "Inventory Control Manager", or as he calls it, "Shipping Dude". Shawn is one of the longest tenured employees at N Stuff, and one of the most important. His behind-the-scenes job goes mostly unnoticed by our customer base, but every employee knows his true immeasurable value! He never stops, he never slows down. He is always the first one to offer a hand carrying a heavy box, and the first to say, "let me know if there's anything I can do for you".
What a lot of people don't know is that Shawn is an extraordinary musician. He began playing the bass at a very young age, influenced mainly by Cliff Burton of Metallica, he began teaching himself by 'listening to every record I could get my hands on'. In his early 20's, he was fortunate to find some friends with the same musical tastes, and put together an awesome heavy metal band, called "Assailant". They enjoyed local and regional success, and got to open for such bands as Sepultura, Pungent Stench, Hallow's Eve, and more… Shawn also has real skills and knowledge of sound reinforcement, which afforded him the opportunity to run sound for some of his favorite Punk, and Pop Punk bands in the area. More recently he enjoyed local success in really cool rock cover band call 'Bad Wednesday'. His musical taste is some of the most diverse of our N Stuff family, and emanating from his office radio can be heard anything from Metal to Punk to 80's Rock and even Jazz.
On a personal note, Shawn says, "I am so proud to be a part of this place. We care about our customers. We don't rip people off. All the guys here know the gear they sell, and they know their customers. They approach the sale with the idea of helping people get their musical ideas out of their hearts and heads, and into their hands!"
---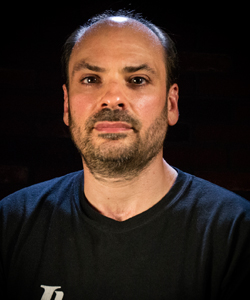 Mike Antimary - Office Manager
---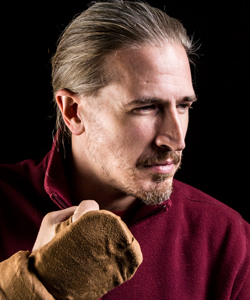 Ken Tobias - Product Manager | Graphic Design Extraordinaire
When Ken was about 12 years old, his father, a rich hotel tycoon, thought that his son needed to learn about discipline, or his son would become a spoiled brat all of his life and try to leech onto the Tobias' family fortune. In order to do so, the elder Tobias sent Ken to Japan to train under his best friend, the mysterious karate master Gouken. At first, Ken was very hesitant to learn from Gouken, wanting to go back to the United States, but later began to respect his master. He even enjoyed the company of Gouken's adopted son, Ryu, since he had a foil to finally pull pranks on, although this got Ken into a lot of trouble. Ryu and Ken would later become best friends and each other's principal rivals…………NAH just kiddin'.
Ken's only musical experience is playing trombone in grade school and high school making him completely useless on the sales floor! That's ok though because we have him working behind the scenes product managing and graphic designing by making use of his attention to detail and his degrees from La Roche College and Duquesne University.
When not at work, he's most likely hanging out with his wife or engaging in one of his way too many hobbies like playing ice hockey, watching just about anything, and failing at learning Japanese.
Oh, and he hates sand. (It gets everywhere)
---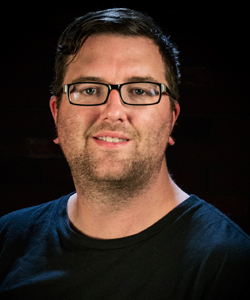 Mike Vasey - Image Manager | Photographer | Website
Mike Started in music early singing in church choir or performing on stage with local theater groups. It wasn't until the age of 12 that he dug his older brothers Sears guitar out of the back of the closet and taught himself a couple songs that he caught the rock bug. Playing in basement bands throughout his teen years, he honed his skills as a singer, guitar player, and frontman (also learning some bass and drums along the way) and graduated to the Pittsburgh bar and club scene where he has been ever since. Mike Started at N stuff Music in July of 2007 where he worked in the rental department for about 6 years until there was an opening that involved both of his passions... Music/gear and photography. Mike attended Oakbridge academy of arts in the early 2000s for photography and has only pursued it as a hobby until taking over duties in the studio here at N Stuff Music in December of 2013. Now Mike works as our full-time photographer, while still helping out in rental when need be. When not at N Stuff, you can find Mike playing with his band BarFly, either out in the woods or down in the city taking photos, hanging at home with his wife and cat or tooling around out on the disc golf course...yes, I said disc golf...
---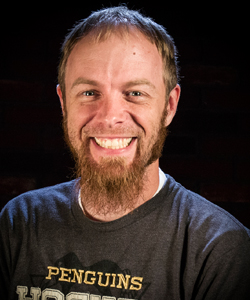 Chris Ruane - IT Dude | Video Dude | Webmaster Dude | House Sound Dude
Ru-DoGG wears a ton of hats here at the store and brings a few decades worth of drumming, bass playing, audio engineering, I.T. Systems Administration expertise and Website Development to the mix in the ever evolving business of music retail.
Drumming since the age of 10 and picking up the bass shortly thereafter, Chris has been playing venues in the eastern half of the United States since before he was legal to drive. When he is not at the store or gigging, he is engineering bands at his recording facility, The Leaning Studio of Greene, or he is on his tractor cutting the fields at Fadeaway Farm, an Equestrian facility that he and his wife Amanda own and operate. Busy, Busy, Busy!
Whether he is rebooting computers, shooting videos, or pushing faders, he's happy to be on board at N Stuff Music.
And just to clear things up, this Chris likes cats, not Chris Colditz...
---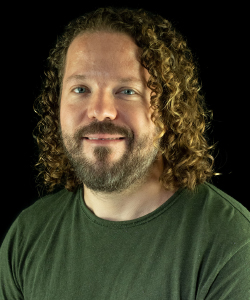 Billy Schneider - Guitar Department
---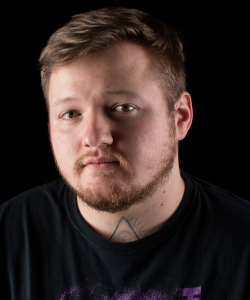 Joey Conner - Guitar Department
---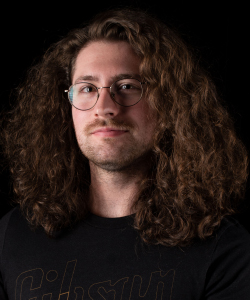 Ben Auer - Pro Audio | Recording
Ben caught the music bug at an early age of 5 playing guitar, found in a closet strumming nonsense and needless to say he is out and still playing to this day. You can catch him playing around the Pittsburgh area in his band The Vics. Gifted a floppy disc stand-alone recorder started the production interest and grew into a new obsession. Starting with recording piano for a local church to attending Cal U for their Commercial Music Technology program. After school Ben started to work in the production scene working for many of the local companies as a freelancer and still continues to do so. He has also worked for a few tours from country music to running playback for Code Orange. With knowledge from small venues, recording studios and tours, Ben hopes to help with any of your production needs both live and recording.
---