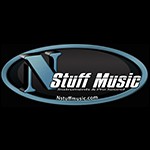 Up-Lighting Package 2



***All necessary cables are included. As always, we will provide you with step-by-step instructions to set up your rental gear. We can even color-code and draw you a diagram to help you out. Our goal is to make this the easiest part of your special event!

Also, keep in mind that the equipment shown is a suggestion based on our experiences, and is subject to change based on availability. If there are any changes or additions you would like to make, we will be happy to accommodate.


Up-Lighting Package 2 includes a set of 6 Chauvet EZPAR64's.
The EZPars offer a slightly larger surface area with 180 LED's per can. This gives you a light that is not only brighter, but also allows for more coverage.
The internal battery provides between 8-20 hours of life on a full charge. High ceilings are no match for the EZPars!
---
Up-Lighting Package 2 Includes:

Lights
Set of 6 Chauvet EZPAR64
Build to suit!
Mix and Match, or add any number of fixtures to make your own custom creation!
Customer Reviews