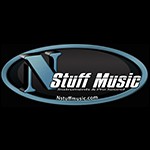 Band Rehearsal Package 2



***All necessary cables are included. As always, we will provide you with step-by-step instructions to set up your rental gear. We can even color-code and draw you a diagram to help you out. Our goal is to make this the easiest part of your special event!

Also, keep in mind that the equipment shown is a suggestion based on our experiences, and is subject to change based on availability. If there are any changes or additions you would like to make, we will be happy to accommodate.


Band Rehearsal Package 2 is the next step in the process of a successful band experience.

This system will fill a larger space due to the generous amount of power form the Yamaha DBR12's - 1,000 Watts each! Band Rehearsal Package 2 also incorporates the Zoom H4N handy recorder so that you can listen back to your performance, which is an invaluable tool for improvement.
---
Band Rehearsal Package 2 Includes:

Mixer
Yamaha MG10XU - 4 Channel Stereo Mixer with Digital Effects
Speakers
Yamaha DBR12 (2) - 1,000 Watt Powered Speakers
Speaker Stands
USS TS80B (2)
Microphones
Audix OM2 (2)
Microphone Stands
MS7701B (2)
Customer Reviews