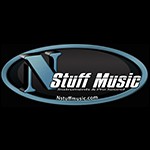 Band Rehearsal Package 1



***All necessary cables are included. As always, we will provide you with step-by-step instructions to set up your rental gear. We can even color-code and draw you a diagram to help you out. Our goal is to make this the easiest part of your special event!

Also, keep in mind that the equipment shown is a suggestion based on our experiences, and is subject to change based on availability. If there are any changes or additions you would like to make, we will be happy to accommodate.


Band Rehearsal Package 1 is designed to be the perfect solution for a small to mid-sized practice space. The versatility of the Yorkville YX12 allows you to set them as monitors, which will minimize the potential for feedback in a small space. Band Rehearsal Package 1 is what you need to help get your project off the ground.
---
Band Rehearsal Package 1 Includes:

Mixer
Yamaha EMX5 - 8 Channel, 500 Watts, Graphic EQ, Digital Effects
Speakers/Monitors
Yorkville YX12 (2)
Microphones
Audix OM2 (2)
Microphone Stands
MS7701B (2)
Customer Reviews