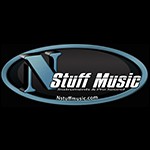 Corporate Event Package 3



***All necessary cables are included. As always, we will provide you with step-by-step instructions to set up your rental gear. We can even color-code and draw you a diagram to help you out. Our goal is to make this the easiest part of your special event!

Also, keep in mind that the equipment shown is a suggestion based on our experiences, and is subject to change based on availability. If there are any changes or additions you would like to make, we will be happy to accommodate.


Corporate Event Package 3 combines all of the aspects of a precision audio and visual presentation.
The Yamaha Stage Pass Audio system reaches your audience far and wide with a clean, crisp signal.
The Audio Technica wireless system gives you the hands-free freedom to move about the space without worrying about tripping over any cables.
The NEC NP-M300X delivers a crystal clear picture to help you drive your presentation home.
---
Corporate Event Package 3 Includes:

Audio System
Yamaha StagePas 600BT
Speaker Stands
USS TS80B (2)
Microphone
Audio-Technica 300 Series Wireless Lav or Headset System
Projector
NEC NP-M300X - 3000 Lumens
Native resolution; XGA-1024 x 768, UXGA-1600 x 1200
Contrast Ratio; 2000 : 1
Throw Ratio; 1.3 to 2.2
Projection Distance; 1.9 to 45.3ft
Screen
Da-Lite Picture King 36471; 60"x80" High Contrast White Screen
Customer Reviews