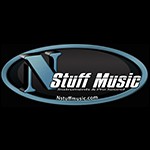 DJ Package 3



***All necessary cables are included. As always, we will provide you with step-by-step instructions to set up your rental gear. We can even color-code and draw you a diagram to help you out. Our goal is to make this the easiest part of your special event!

Also, keep in mind that the equipment shown is a suggestion based on our experiences, and is subject to change based on availability. If there are any changes or additions you would like to make, we will be happy to accommodate.


Welcome to DJ Package 3!
You've honed your skills, and you're ready for the big time! DJ Package 3 is for you!
How about 4,000 Watts of continuous power?! We have added a handheld wireless microphone system for this package as well.
Welcome to the big time!
---
DJ Package 2 Includes:

Mixer
Numark M6 USB
Speakers
Yamaha DBR12 (2)
Speaker Stands
USS TS80B (2)
Sub-Woofers
EV ZXA1-Sub (2)
Microphone
Audix OM2 with Stand
Customer Reviews