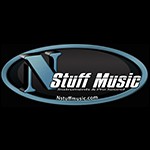 Wedding Reception Package 3



***All necessary cables are included. As always, we will provide you with step-by-step instructions to set up your rental gear. We can even color-code and draw you a diagram to help you out. Our goal is to make this the easiest part of your special event!

Also, keep in mind that the equipment shown is a suggestion based on our experiences, and is subject to change based on availability. If there are any changes or additions you would like to make, we will be happy to accommodate.


Wedding Reception Package 3 is some serious business! If you really want to make the music pound, and give your guests the event they won't forget, this is the package for you! The Wedding Reception Package 3 is the perfect solution for a large reception. The power and clarity of the speakers and subs cannot be matched!
---
Wedding Reception Package 3 Includes:

Mixer
Yamaha MG10XU
Speakers
QSC K12.2 (2)
Subwoofers
QSC KW181 (2)
Microphone
Audio-Technica 3000 Series Handheld Wireless System
Customer Reviews