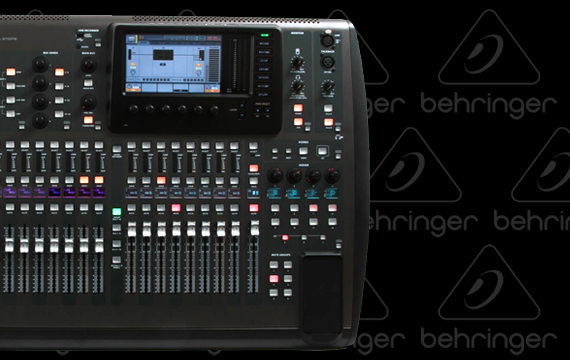 BEHRINGER
If you're looking for a brand that provides the utmost in affordability and product selection the first name that should come to your head is Behringer. Behringer is the definition of an all-inclusive product selection due to the diverse background of Behringer's founder, Uli Behringer. After studying piano at a very young age he had created his first synthesizer keyboard by the age of 16. Shortly after Uli decided to study both classical piano and audio engineering, thus harnessing the diverse musical background that Behringer would develop into a highly successful company.

Early in its development Behringer decided that its company mission would be to make quality products that are affordable for customers of all financial statuses and backgrounds. Behringer still today can be found amongst the most affordable gear on the marketplace all while maintaining an attention to quality and vast product inventory selection. Our inventory selection of Behringer gear ranges from powered speakers, speaker cabinets, preamps, mixing consoles, headphones, guitar pedals and much more.

N Stuff Music has the best combination of brilliant customer service and vast inventory selection. You can reach us via our website, by phone, email, or in person at our shop for more information regarding our selection of Behringer products.