Used Signal Processing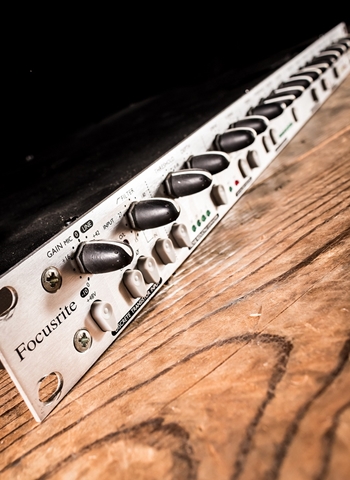 $
189.99

$
249.99

$
89.99
Trying to assemble your live or studio rig and looking for all of your signal processing and rackmount products? At N Stuff Music we can surely point you in the right direction to finding the gear that you need for your rig. For those of you who are trying to get the best possible bang for your buck and budget you cannot go wrong with shopping in our used department. At N Stuff Music our used department has a consistently stocked inventory of used signal processing and effects gear. You can find rackmount effects, headphone amps, preamps, and practically anything you need along with an affordable used price tag to make it worth your financial while to consider shopping in our used department.
If you're working on setting up your recording rig but want to do so affordably check out our used department and you will surely find something that you need. Headphone amps are an essential in recording. You need to be able to effectively send headphone sends out to the players so they can have the right and the tracks in their headphones. Check out our used department and you can find headphone amps at very affordable prices.
Looking for an equalizer to fit in a rack for studio or live gigs? We try to consistently stock our inventory with equalizers and other rackmount effects for you to buy at an affordable used price compared to what you would pay when purchasing new. No good live rig is finished without a noise gate; that's why you can readily get one in our used department for a great price to keep all that unwanted noise out of the signal so you can sit back and enjoy the great sound generated by the rest of your gear.
When you buy from the used department at N Stuff Music it isn't like buying from used departments at other stores. Instead, we thoroughly test and inspect any piece of potential used inventory that comes into our store. If it meets our standards of quality we then give a reasonable price to it so that you can be sure you're shopping for a quality piece of gear at an affordable used price.
At N Stuff Music we are also interested in your used gear. We offer consignments as well as trade-ins. Trade-in your gear towards something else you are looking to purchase and we will give you a quick and hefty discount off of your new purchase. Consign and we will put your gear up on our website, reverb.com, eBay, and it will be on our floor for others to purchase. This is a great way to get a good price for your used gear while also getting it sold quickly. We determine a fair price that will give the buyers interest in your gear.
For all of your used gear and live sound needs contact us today at N Stuff Music.