EQ Pedals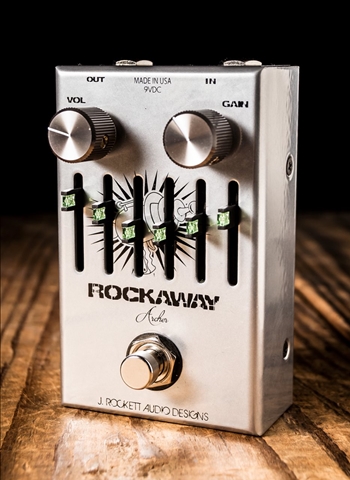 $
249.00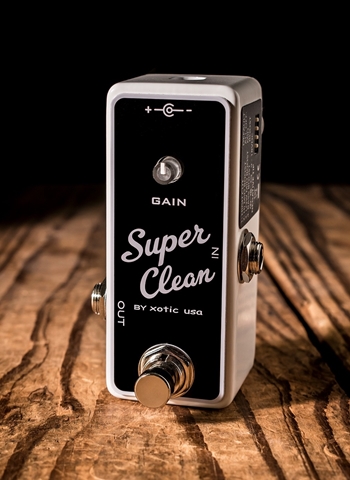 $
120.00
Looking for a quality selection of EQ pedals for your pedalboard? Look no further! At N Stuff Music our variety of EQ pedals is one of the widest in the business today. Whether it's just a simple EQ pedal or an EQ pedal combined with a boost and other features, we at N Stuff Music have got it for you.
EQ pedals are the ultimate way for you to fine tune and sculpt your tone. They allow you to nitpick the frequencies and specific characters within the tonal spectrum in such a way that is unmatched by an amplifier. An EQ allows you to take a quality amplifier tone that you like but arrange the most subtle aspects of the EQ in just the way you like for your tone.
An EQ pedal will greatly help the variance in tone between your different guitars. For example, if you have something like a strat into an amp that you really like as your main setup it will sound completely different than something with humbuckers will but you may be reluctant to change the settings. An EQ pedal will allow you to contour to the humbucker guitar or strat alike in such a way that your amp and EQ combine enhance the total character of your sound for both guitars.
EQ pedals do not just provide the typical 3-band EQ consisting of treble, middle, and bass. Instead, EQ pedals are multiple band based units that have much more specific bands that allow you to dive into them and make the more subtle or drastic changes to your tone that you want. The more bands available for alteration the more options you have to tailor your tone. The lesser the bands on the pedal the fewer options you have to tailor tone, but you may be looking for something more simple to use. When placed after a distortion box in your signal chain the EQ will also help eliminate unwanted feedback.
Some EQ pedals add a unique twist to their conventional design and also include a gain stage so you can have EQ in addition to an overdriven boost. Thus it is not just a boost, but a boost that can be tailored to the exact tone you are hoping to achieve.
Being a pedal that you might leave on often means you will want a high quality power adaptor to be sure that your EQ is getting the proper power it needs. If your EQ pedal does not get proper power being sent to it then you might find that it makes unnecessary noise and will be unpleasant to your tone.
For any questions regarding EQ pedals feel free to contact us today at N Stuff Music and we will happily answer your questions and info regarding these pedals. Our sales team are experts on EQ and guitar pedals alike, they can effectively guide you into the right direction to select the best EQ for you to color your sound. For any questions regarding EQ pedals or other guitar effects be sure to contact us on our website's chat, email, or visit us at our store's locations and we will gladly assist you.