PRS Acoustic Guitars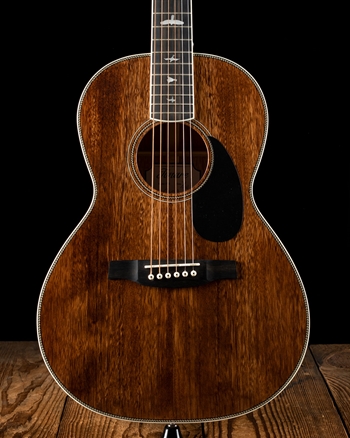 $
499.00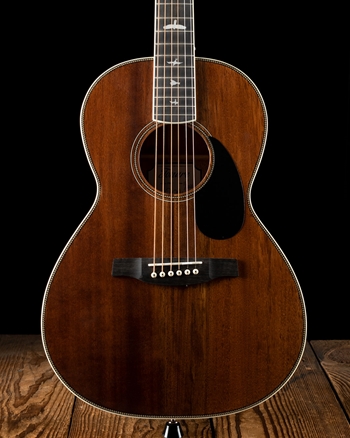 $
579.00
When you are thinking of high-end instrument brands that consistently deliver quality and consistency one of the first companies that pops into mind is certainly Paul Reed Smith Guitars. Based in Stevensville, Maryland, Paul Reed Smith guitars have become the forefront of high-end guitars as their intense levels of craftsmanship and innovation have given these instruments their own place in the world of electric guitars. For one of the best selections of Paul Reed Smith Guitars in the entire industry contact us today at N Stuff Music.
PRS, despite being known for elite level electric guitars, PRS has also produced a line of instruments that keep their same attention to detail and quality but at a more affordable price for consumers of all skill level or economic background. PRS's, "SE" line of guitars are manufactured in Korea and are mostly contrived of more affordable versions of their signature instruments. These have proven to be one of the most successful lines of affordable guitars due to their high popularity, affordability, and consistency.
PRS has not limited their high expertise and craftsmanship just to electric guitars. Instead, PRS acoustic guitars have developed, like their electric instruments, into premier level acoustic instruments that contain high levels of both quality natural acoustic sound and playability. PRS also manufactures a line of SE Acoustic guitars that provide an option for guitarists on a budget to get a quality acoustic guitar that will surely fulfill your acoustic guitar needs
PRS acoustic guitars have high levels of resonance and utilize spruce tops as well as rosewood, mahogany, and many other tone woods that will be sure to provide tonal versatility. The body contours, like all PRS instruments, are made with a full focus on ergonomics and playability and thus allow you to focus on the music without having to pay attention to the feel of your guitar.
If you're interested in visiting the Paul Reed Smith factory they conduct free, hour long tours year round that offer an in-depth look at their manufacturing process and what goes on behind the scenes of manufacturing these great instruments. These tours are incredibly detailed and personal and allow an inside look on how they manufacturer electric guitars, amplifiers, and acoustic guitars.
PRS guitars are among the very best on the market today, and as a main dealer of these fine instruments we at N Stuff Music are very proud to provide them to our customer base. Contact us today at N Stuff Music so we can serve your musical needs!